Click below to watch the Brick by Brick campaign video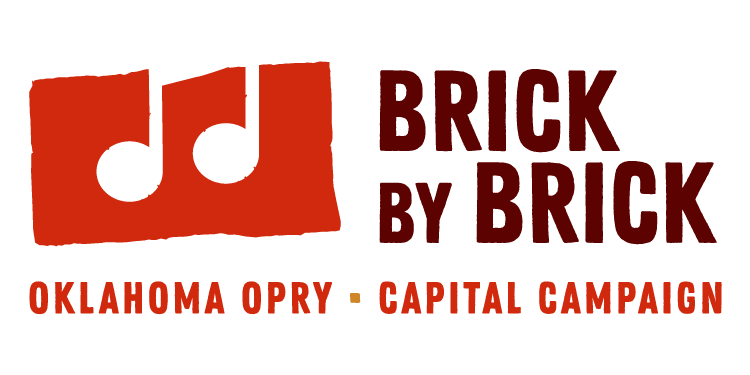 Together we can create a permanent home for the Oklahoma Opry
Join the Brick by Brick Campaign
for the Oklahoma Opry!
A First for the Oklahoma Opry
With your help, the Oklahoma Opry's new Bricktown home will soon be brought to life. For the first time in its history, all of the Opry's programs will be under one roof: its iconic Saturday evening shows, Guitars for Veterans and Granville Community Music School.
The plans to renovate the building are stunning. Vacant since the 1980s, the Opry's new headquarters at 19 E. California will soon house a magnificent theater, classrooms, piano labs, a parent resource center, gift shop, concessions, green rooms, dressing rooms and more.
The Brick by Brick Campaign has two phases, totaling $10 million. The first phase will allow for the purchase of the building and see much of the key infrastructure work completed, including the creation of the theater and school spaces, allowing all Opry programming to happen in the space. Phase two will put the icing on the cake, finishing the offices and conference rooms on the top floor and bringing the building to completion.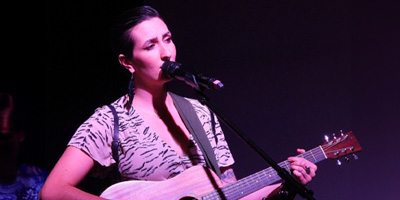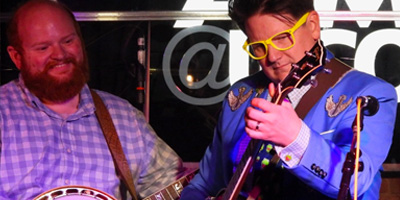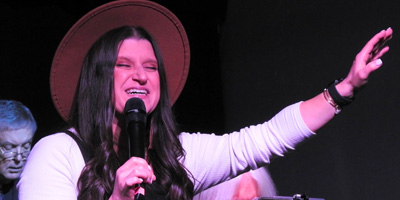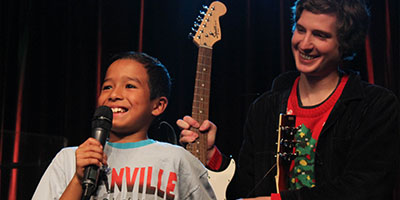 Granville Community Music School
Named for Opry founder Granville (Grant) Leftwich, Granville provides quality music instruction to children from low-income families for the nominal fee of 50 cents per lesson. In addition to private lessons, Granville also offers group music classes. All instruments, method books, and accessories are provided to students at no additional cost.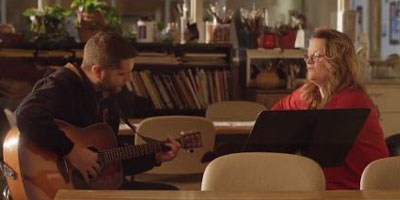 Guitars for Vets (G4V) OKC Chapter, offering a guitar instruction program aimed at providing veterans struggling with physical injuries, PTSD and other emotional distress a unique supportive program. G4V pursues its mission to share the healing power of music by providing free guitar instruction, a new acoustic guitar and a guitar accessory kit in a structured program run by volunteers.

Oklahoma Heritage Concert Series at the National Cowboy & Western Heritage Museum. Students from around the state watch Oklahoma history come to life through an interactive program teaching the history, music and culture of our great state. This educational music experience takes participants through the trials and triumphs of Oklahoma including Native American heritage, the Dust Bowl, state symbols and famous Oklahomans.
Writers from the Row. Personalized workshops and intimate performances provide local songwriters with the opportunity to work and perform with top industry professionals. Over the years, participants have benefited from instruction and interaction with hit songwriters for artists such as Kenny Chesney, Tim McGraw, John Michael Montgomery, Diamond Rio, Bryan White, and many others.
Youth and Adult Artist Development Workshops. Designed to develop and enhance promising performers in the areas of stage presence, vocal production, and songwriting. These workshops consist of a Friday night performance followed by a Saturday morning workshop providing individual and group feedback.